Our curriculum has been developed around the principals of the Aistear and Síolta National Quality Frameworks. We deliver this work using the award winning Project Bubbles Programme.
Project Bubbles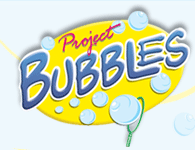 Project Bubbles is an award-winning programme designed to help implement a child-centred structure of learning, development and care. Designed to fully comply with the Siolta and Aistear standards.
Aistear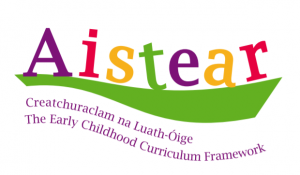 Aistear is the Early Childhood Curriculum Framework for children from birth to six years in Ireland. It describes learning and development through four interconnected themes – well-being, identity & belonging, communicating and exploring & thinking. Aistear's curriculum focuses on different aspects of pedagogy and describes how the adult can support children's learning and development across the four themes.
Síolta

Síolta is the National Quality Framework for Early Childhood Education. Siolta offers Principles, Standards, Components of Quality and Signposts for Reflection for childcare providers and aims to support engagement with this National Quality Framework.